BYOD Policy link below:
Related Files: policy.docx
Our Quest...
It's a GREAT day at West Limestone High School!
Congratulations to Varsity Girls - Area Champions!

Golf Practice Tuesday, February 16th, after school at Anderson Golf Course.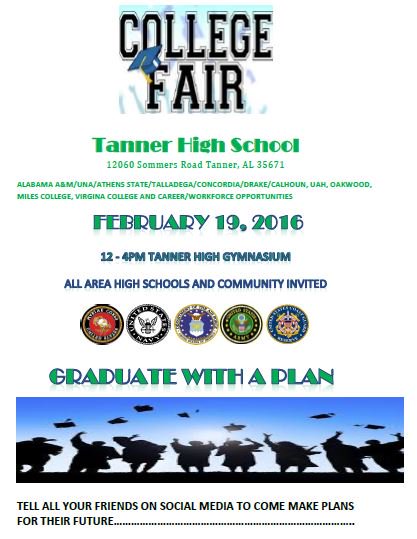 The West Limestone High School Science Club is happy to report that we have rescheduled our missed visit from Bob Tarter (Zoo Man to you and me) He will be with us on Thursday, Feb. 25 in the afternoon. Times for presentations will be: Elementary, 12:10; High School Biology and Zoology students, 1:10, and Middle School 2:10. The program will be in the Elementary gym and the cost is $2.00.

We are very excited to have Bob and his wonderful animals with us!

Thank you,
Jammie Patrick
Yearbook on Sale $65
Elementary Yearbook on Sale $30
4-Hers, Mr. Hand now has sign-up forms for County Round-up. Pick these up and get them turned in before Feb. 17th.
Representatives from Calhoun and The North Alabama Center for Educational Excellence (NACEE) will be at West Limestone on Monday, February 22nd, at 6:30 pm, in the high school media center. If you need help with your FAFSA, please bring your 2015 Income Tax Return (Form 1040 & W-2's - parent + student); and any other proof of income (including non-taxed such as disability, etc). If you prefer, you can make an appointment to meet with a NACEE representative in Athens. Call (256) 233-1220, to schedule an appointment.
Grades-12 pull tabs for can be dropped with Mrs. Adams in the Media Center.

K-8 pull tabs go to the Elementary Library.

Contribution benefits Ronald McDonald House Charities
First Priority will meet every Thursday in Mrs. Dorning's room at 7:25 A.M. Students of every grade level are welcome to attend.
Heeeyyyy Students!!! The Yearbook has an app you need to download. It is called H.J.eshare. You can upload cool pics, you take straight to the yearbook program so they can be used in the yearbook this year. See posters hanging in the hallway for more info and to get the school code.
Nurse Gina News
West Limestone PTO Events & Reminders has a group on Facebook if you would like to join! Stay informed about upcoming meetings, events, fundraiser, and more! PTO contact information.
Dress code reminder: shorts or dresses too short in length are not allowed. A general guide to length is that the item should fall below the tips of the fingers when arms are fully extended to the side; however, due to physical differences in some students, this guide may mean some items are still too short. This includes athletic shorts.

Every morning all students must report immediately to the gym or to the lunchroom to eat breakfast. When the bell rings at 7:45 AM, students will report to class. The tardy bell will ring at 7:55 AM.
Students MUST bring check out notes and bus notes to the front office before 8:30 A.M. each morning!!!!
Students, you cannot use vending machines between 10:00 – 1:00.
After School Detention
Monday -Thursday
3:15 pm to 4:15 pm
The school store (in Media Center) is open in the mornings before the bell rings and during advisory. We have pencils, notebooks, highlighters, crayons, pens and a bunch of other items. Come by if you need any school supplies.
PLEASE RECYCLE PLASTIC BOTTLES, CANS AND PAPER.
Students:

DO NOT

open doors for anyone except Teachers and

Staff!
If you shop at Publix or Target, please pick up a scan card. They will both donate money to our school if you use a scan card for West Limestone. Please ask for it the next time you go shopping and help support our school! Thank you!!
Follow us on Twitter and Facebook:
@LCSforkids or @SuptTomSisk
We are always looking for ways to keep you informed.
Thomas M. Sisk
Superintendent of Education
Limestone County Schools
(256) 232-5353
tom.sisk@lcsk12.org